I am not owner or administrator. Information has been posted here only for discussion.
Start:
Jan 2nd, 2020
Features:
Expensive DDoS protection
|
SSL encryption
|
Licensed GC script
|
Dedicated server/IP
|
Unique design
|
Registered company
|
Online chat
About HYIP:
Quote:
FintechDigital is an investment company formed by a group of of reliable people trying to change this last wave of fraudulent investments, by bringing you a great and stable income monitored by our super experienced traders. We have been doing great profit with our projects and we decided to open an online investment opportunity, to help unexperienced and seasoned investors to earn stressfree. We are a honest group of people, our main goal is to deliver our investors the best long term project you have ever been involved.
Investment Plans:
0.15% hourly (3.6% daily) for 60 days
Principal Return: Included in %
Charging: Calendar days
Minimal Spend:
$10
Maximal Spend: $50,000
Referral: 7%
Withdrawal:
Instant
Payment systems:
Bitcoin
|
Ethereum
|
Payeer
|
Perfect Money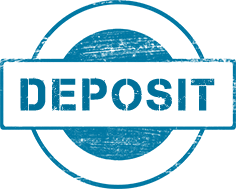 64e117717d54bc6404c3a388a9d51c4a3b3f62c6fc71ca260e d6b9303d2b3a2e
2020-01-02 19:32
1HDkpXpi99bhSTmDwrhscsN39qD36BDa21
-0.02373129 BTC ($165.00)
Visit Now: https://fintechdigital.ltd/